HOT ONES PACKS SELLING OUT FAST!
Now you, too, can step up to the challenge and feel alive with this sizzling Hot Ones trio - available at Australia's favourite hot sauce shop - BLONDE CHILLI.
Exclusively available online only at www.blondechilli.com.au
Grab yours before they're all gone!!
SHOP HOT ONES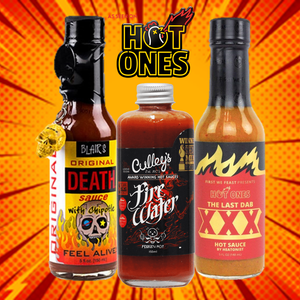 PEPPER BY PINARD GIFT BOX
The ultimate foodie gift box has landed, just in time for the festive season. Multi-award winning, Australian made sauces from PEPPER BY PINARD. Inspired by the Caribbean, these sauces are sure to delight connoisseurs and heat-seekers alike. Get yours now at Blonde Chilli.
SHOP NOW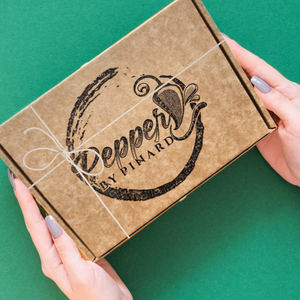 Culley's Grab N Go Pack
* ONLY AVAILABLE AT BLONDE CHILLI*
Three pack of Culley's iconic hot sauces, presented in a customised Culley's gift pack / carry holder. 
Available in any 3 flavours of your choosing!
BUY IT NOW